CS in Schools is a not-for-profit initiative at RMIT University that's focused on helping high school teachers develop their confidence and competence in teaching computer science.
September was our third month out of stealth mode. Since our last update, we've formally joined forces with RMIT and advertised for teachers to join our programme. Please share this link with teacher colleagues, friends, and anyone who might want to work with us.
We signed up an eighth school into our free pilot, and we're at capacity for 2019. We're now deep in the logistics of timetabling, resourcing, and planning.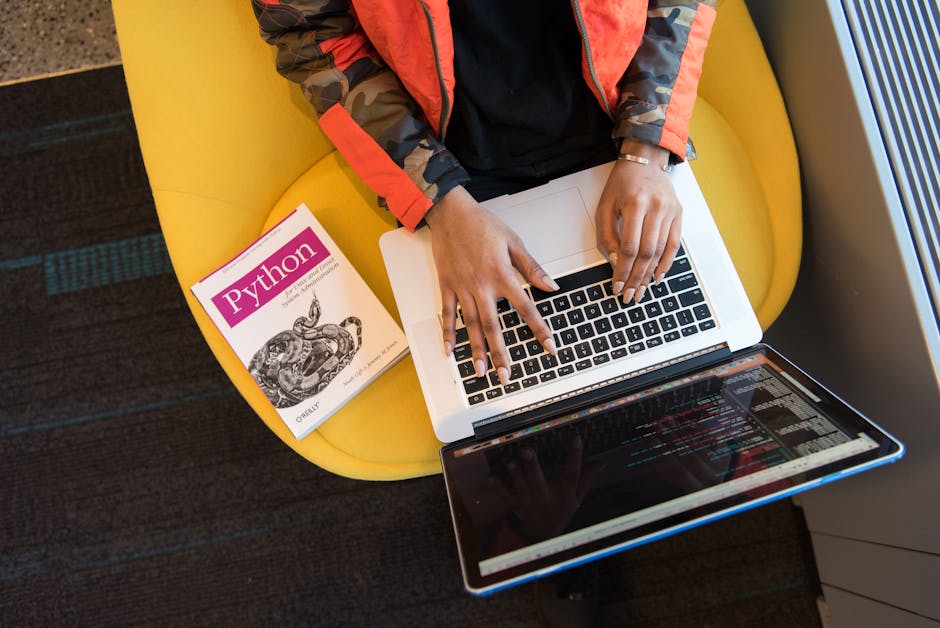 Summary
CS in Schools is part of RMIT's Policy and Impact Portfolio. It's a charity initiative that's focused on helping teachers confidently teach computer science to high school students in Australia.
Today, most schools struggle to teach coding: there's a shortage of teachers who feel qualified to teach computer science, and most successful coding classes are run outside of school hours. We believe that today's teachers can effectively teach coding if they're supported through in-class professional development. Microsoft's TEALS programme exists in the US, and we want Australian teachers to have a similar opportunity.
Many of the important and best paid jobs of this and the next generation will require computational thinking. Even if a student doesn't study computer science at university, it's essential they have the basics because just about every job will be changed by technology. We want every student in Australia to have this opportunity.
In 2019, we are piloting a programme with eight schools, and studying how successfully we can help teachers ramp-up their skills. Beyond 2019, we plan to launch this programme broadly.
We've had an exciting September. In summary, in the past month:
We named ourselves CS in Schools, and bought the domain csinschools.io. You can now contact us at hugh@csinschools.io and selina@csinschools.io.
We've signed-up our eighth school into our 2019 pilot, and we're at full capacity
We've become part of RMIT University, giving us access to resources, educators, facilities, and enabling us to become a Tier 1 DGR charity (an important Australian tax status)
We're refining a roadmap for what happens from now until we start the programme in February
To learn more about our programme, see the "Programme" section in our August update.
September Update
September was another terrific month for our programme: it's all coming together, and building momentum towards our 2019 pilot.
This month, we formally joined RMIT University. We're now part of the Policy and Impact Portfolio, and have an office inside RMIT's Activator space. RMIT's generosity has been amazing: they're providing offices, finance support, HR and legal support, and support for philanthropic engagement. Of course, being part of RMIT also gives us enormous credibility and opens all kinds of doors. We thank Vice-Chancellor Martin Bean and his team for their kindness and support in helping CS in Schools take a leap forward.
We finalised the schools that we'll be working with in our pilot in 2019. These are:
It's likely that somewhere between 10 and 15 teachers will be trained through our programme next year, and over 1,000 Year 7 students will experience our course. We're excited to be able to study the outcomes of the programme, and hopefully scale it in 2020.
We are working hard on finalising financial support for 2019. After building our draft timetable and revising our budget, we could do with more money. If you have corporate connections or connections to philanthropic donors, we'd love an intro!
We are now hiring teachers. We plan to hire up to three qualified high school teachers who have experience teaching computing. Our job ad is live, and here's a link to the position description. Please share it broadly with your colleagues, family, and friends who might be interested. Hopefully, in our next update, we can share the news of who we've hired, and have made progress on developing our lessons.
The final news from the month is that we're getting closer to Microsoft's TEALS programme. Kevin Wang at Microsoft leads this initiative, and he's been generous in sharing his time to help us learn about onboarding schools, curriculum development, and structure of their engagement with volunteers, schools, and universities. Under an NDA between RMIT and Microsoft, we've recently been able to access their materials, and this has helped us not reinvent the wheel from first principles. We hope to further deepen our TEALS engagement over the next month.
Thanks again for making it all the way to the bottom of the update. Let us know if you'd like to learn more about any topic. Cheers, Hugh and Selina.